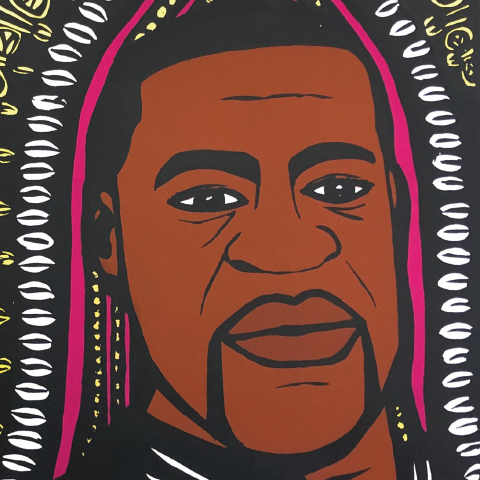 Image is based on screenprints by Gilda Posada
Worksafe joins with those who are relieved that the American court system did not yet again deliver a travesty of justice. We hope that the verdict can provide Mr. Floyd's family with some small measure of compensation for their enormous loss. We join the country in mourning and honoring Mr. Floyd's life. 

As a country, we have a very long way to go to achieve fair and equal justice for all, in our courts, our workplaces, our access to health, on our streets, and in so many more spaces. For those of us in the field of occupational health and safety, we have experienced how the coronavirus has disproportionately affected communities of color across the nation as a result of generations of structural racism and health inequity. 

Though the verdict is significant, it will not, in and of itself, end police brutality, anti-Blackness, or the inequities that underlie the realities that Black, Indigenous, and people of color face in America every day. Structural racism and the trauma that it has caused is ingrained into the fabric of our country. We must all work together to address and heal these harms.  

Transformational change is not the work of the few but of all of us. It will require courage, patience, and stamina. In this, we are reminded of the courage of Darnell Frazier, only 17 on March 25th, who caught the murder of George Floyd on video, and, rising above fear of harassment and threats, posted her video and changed the world. In the past year, we have been proud to witness people all over the world demand justice, not just for Mr. Floyd, but also for Caron Nazario, Ma'khia Bryant, Breanna Taylor, Stephon Clark, Darell Richards, Daunte Wright, Adam Toledo, and so many more. 

Worksafe joins our allies and partners as we move beyond reacting, and act to continue the work of dismantling systemic injustice and racism. In Solidarity, Worksafe.