Worksafe's Annual Impact Report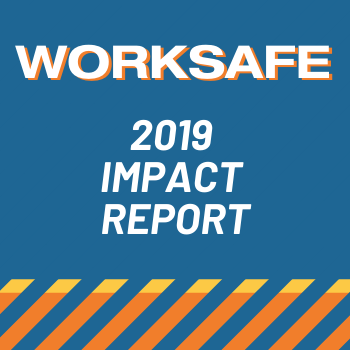 Check out Worksafe's 2019 Impact Report for a snapshot of our efforts this year: our policy advocacy, legal services, training, movement-building, and public outreach. Please read, share, and never hesitate to reach out.
Thank you for encouraging and inspiring Worksafe in 2019. We are ready for the new decade and can't wait to unlock all the potential that has been built over the past year.