Safe, Secure, and Sustainable Jobs for Day Laborers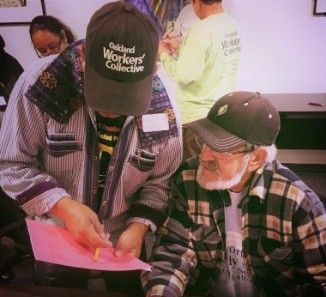 Worksafe, Street Level Health Project, and Centro Legal de la Raza have joined forces to launch the Safe, Secure, and Sustainable Jobs for Day Laborers project. Workplace health and safety is a critical problem for immigrant day laborers who are routinely hired to perform difficult and dangerous work - often with substandard equipment, inadequate training, and poorly enforced health and safety protections.
This project combines policy advocacy, legal advocacy, and worker empowerment to address hazardous and unjust working conditions affecting day laborers. Our collaborative is proud to stand with day laborers in Northern California who are rising up, asserting their rights, and becoming community leaders. 
---
Economic Security and Workplace Safety for Temporary and Contingent Workers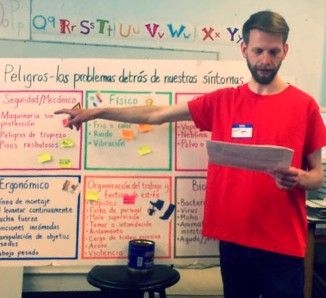 Worksafe and the Warehouse Worker Resource Center (WWRC) have teamed up to support temporary and contingent workers throughout California. The temporary workforce is one of the fastest growing sectors of the labor market, yet their unique needs are routinely overlooked and their precarious status is often exploited. This leaves temp workers especially prone to workplace safety hazards, labor violations, and economic instability. Temp workers are more likely than direct-hire employees to be injured at work, experience wage theft, and live in poverty without employer-sponsored benefits. 
This is a statewide project with four main components: Coalition building, Capacity Building, Education & Outreach, and Policy Advocacy. Worksafe and WWRC are connecting with worker centers, unions, legal aid providers, and other community organizations to foster the leadership of temp workers, build the capacity of temp worker advocates, and develop a strategy for statewide policy reform. 
---
California Alliance for Secure Employment (CASE)
The California Alliance for Secure Employment (CASE) is a statewide collaborative of workers' rights organizations focused on increasing security, protections, and power for workers who are increasingly impacted by the rise of temporary, gig, and contract work. Through long-term policy, organizing, and narrative interventions, CASE aims to shift the root causes of insecure work in order to transform our economy to one in which all workers, regardless of employment status, have a voice and can thrive.
Worksafe serves on the CASE Steering Committee along with seven other anchor organizations: Warehouse Worker Resource Center, Working Partnerships USA, CA Partnership for Working Families, National Employment Law Project, Southern California Coalition for Occupational Safety and Health, East Bay Alliance for a Sustainable Economy, and Center on Policy Initiatives. 
---
Coalition of Low-Wage and Immigrant Worker Advocates (CLIWA)
Worksafe is an active member of the Coalition of Low Wage and Immigrant Worker Advocates (CLIWA). CLIWA is a California coalition of worker centers, legal services programs, community based organizations, and workers' rights clinics who partner with low-wage and immigrant workers to enforce their rights to fair pay, safe working conditions, and the right to work without discrimination or harassment. 
Our CLIWA collaborators include Alexander Community Law Center, Bet Tzedek, California Rural Legal Assistance, La Raza Centro Legal, Legal Aid Foundation of Los Angeles, and Legal Aid at Work.