California Workers Retain Strong Workplace Protections from COVID-19
In response to calls from workers and advocates, the Cal/OSHA Standards Board adopted emergency rules designed to strengthen protections for all California workers from COVID-19 in the workplace. The adoption of the California Emergency Temporary Standard (ETS) for COVID-19 means all California workers have specific, mandatory requirements their employers must follow to reduce transmission of the virus in their places of work. And Cal/OSHA has tools to ensure that employers follow basic protocols. Read more here.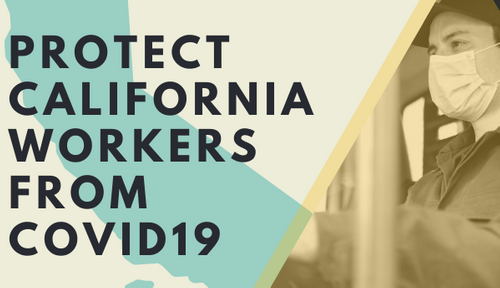 Video: Protecting Yourself at Work During Coronavirus
Watch Worksafe's Jora Trang in this January 2022 training on the COVID-19 Emergency Temporary Standard (ETS) in place through April 2022.
Worksafe collaborated in 2020 with workers' rights attorney Scott Hochberg and the Skadden Foundation to produce two animated videos about workplace health and safety rights during COVID. The videos, available in English and Spanish, are intended to be accessible for a range of worker audiences. 
 
The videos explain how workers can keep themselves and their coworkers safe at work during the pandemic, and how workers can approach their employers to demand changes that keep everyone safe. They also cover additional strategies, from organizing support and legal help, to contacting government agencies. 
Guidance from State and Federal Agencies
Worker Health Resources
Advocacy Updates