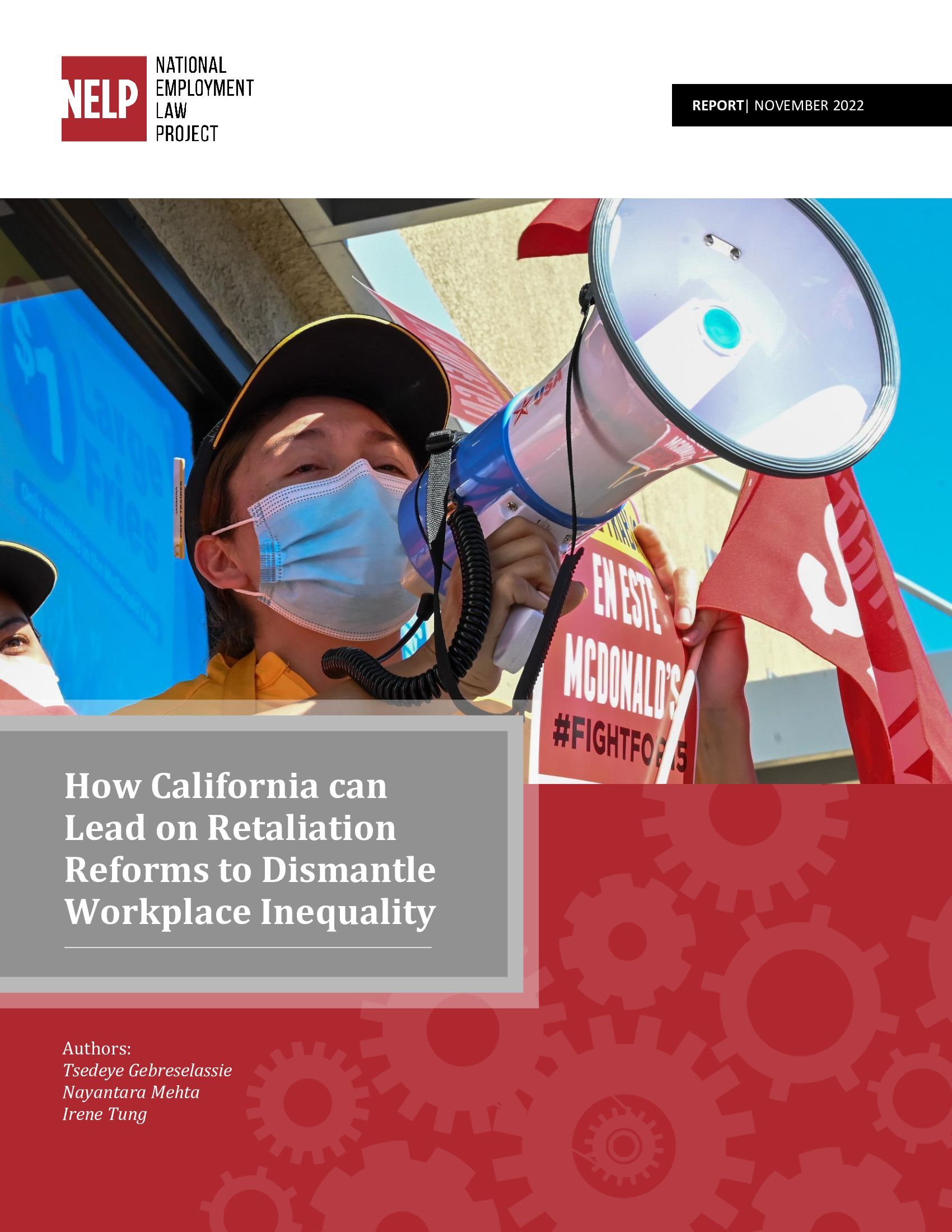 Worksafe advocates for a more effective retaliation enforcement system in order to improve workplace health and safety conditions for all workers in California. As members of the California Coalition for Worker Power (CCWP), we support SB 497, the Equal Pay & Anti-Retaliation Act, which will protect workers from being retaliated against for standing up for their rights by implementing the same rebuttable assumption which operates in cases of racial and gender discrimination, i.e. employers must establish that they had a different reason if they fired the employee within 90 days of the employee's action. 
In November of 2022, the National Employment Law Project (NELP) published a report establishing the pervasiveness of retaliation in California (see below.)
In this 2015 report, we evaluate what happens when employers retaliate against workers who come forward with health and safety concerns. Read it here.
Updates