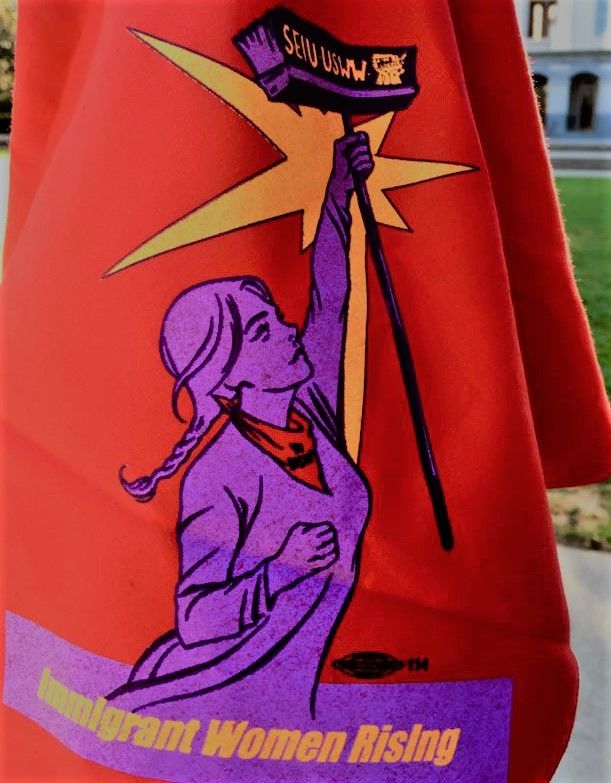 Workplaces should be free of violent threats or actions, and workers should always feel safe while at work. Unfortunately, this is not the case.
Workers in the janitorial services, who are disproportionately immigrant and workers of color, are particularly vulnerable to sexual assault and violence at work*. Many often face other unfair and unsafe working conditions. In its report, the Labor Occupational Health Program at UC Berkeley (LOHP) found that some janitorial workers do not receive minimum wage, and many do not receive overtime payment. Many often work at night and in isolation. This isolation from co-workers and the public reduces the likelihood that anyone will intervene or witness assaults against them, and allows harassers to exert even greater control over workers.
These conditions exacerbate the fear and threat of retaliation that many workers already feel due to their precarious immigration status and economic situation. The prospect of losing wages that are needed to survive and feed one's family makes it even less likely that a worker will report sexual harassment, sexual assault, wage theft, or other workplace misconduct.
In response to this problem, Immigrant Women Rising – a movement of janitors and allies mobilized by the Service Employees International Union (SEIU) United Service Workers West (USWW) and the Ya Basta! Coalition – fought to secure passage of AB 1978 (Gonzalez). AB 1978, now law, addresses the gaps in our state regulatory scheme that leave too many janitorial workers vulnerable to sexual violence and other violations of their basic rights in the workplace. The legislation requires all janitorial contractors in the state to register with the Labor Commissioner. It also mandates training on sexual harassment and sexual violence for all supervisors and employees, and provides avenues to enforce these provisions.
Ya Basta! Members include Worksafe, LOHP, Equal Rights Advocates (ERA), Futures Without Violence, California Coalition Against Sexual Assault (Cal-CASA), and other labor and victims' services organizations. The Coalition's mission is to advance workplace safety, dignity, and working conditions of women and other workers vulnerable to sexual violence and harassment in the janitorial industry and to serve as a model for worker-community collaboration in similarly situated industries.
*Both PBS Frontline's "Rape on the Night Shift," and UC Berkeley's Labor and Occupational Health Program (LOHP) report earlier this year: "Perfect Storm: How Supervisors Get Away with Sexually Harassing Workers Who Work Alone at Night," placed a spotlight on this epidemic.