Worksafe offers free training to legal aid attorneys, unions, and other advocates for low-wage and vulnerable workers. We are a State Bar certified provider of California MCLE (Mandatory Continuing Legal Education) credit. We are also able to create trainings tailored to your team's specific needs. Request a free training today.
---
Summer 2020 Workshop Series
Worksafe is offering seven FREE workshops on occupational safety and health (OSH) in the age of COVID-19. These online workshops will cover a range of urgent issues facing low-wage, immigrant, and workers of color. Join us for lunch, each Thursday from July 9 to August 20, to grow your knowledge of crucial OSH concepts and protections for vulnerable workers. See details below or download our training flyer. 
>> Register Here: https://bit.ly/SummerTrainingWS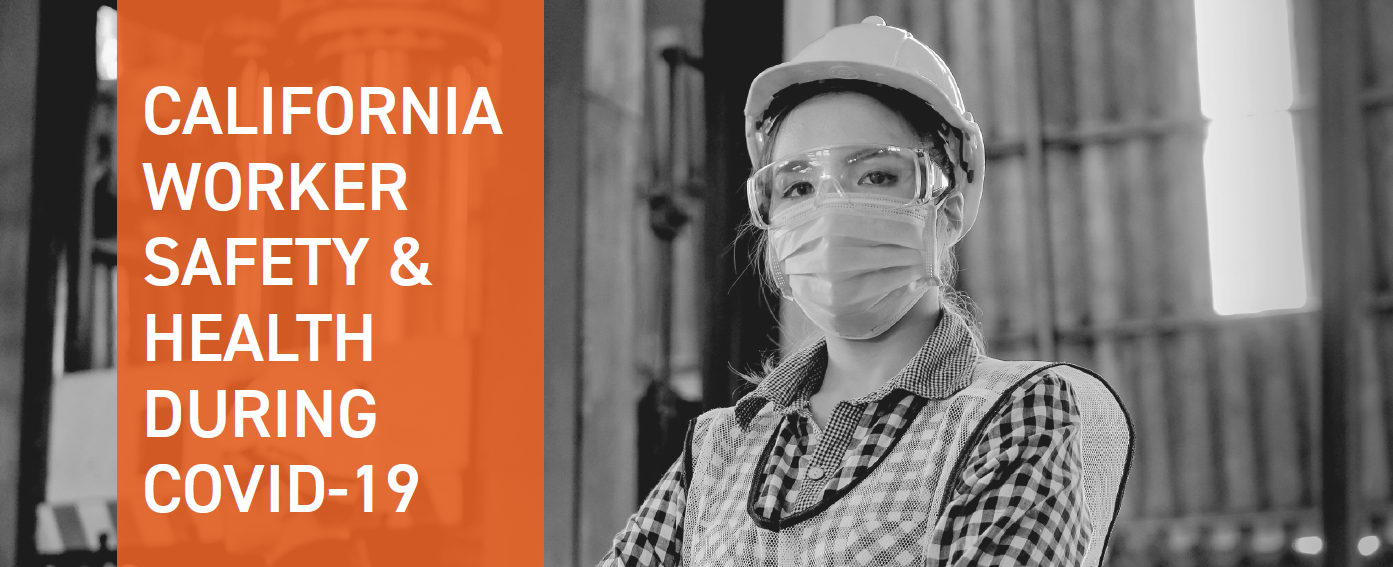 Attendees
The workshops present info and skills useful for workers, worker leaders, advocates, and attorneys. All are welcome; no law degree is required.
Presenters
Our speakers are experts in occupational safety and health, workers' compensation, disability rights, and other employment rights. Hear from Worksafe, Legal Aid at Work, Ford & Wallach, the Center for Workers' Rights, and the Alexander Community Law Center.
 
Credit & Materials
MCLE credit is available pending California State Bar approval. Participants who attend all workshops will receive a total of 8.0 MCLE credits that meet the General Education requirement. Participants will receive a PDF of all slides from the series, plus additional source materials. All webinars will be recorded and available at a future date.
| Day & Time (PT) | Title | Description |
| --- | --- | --- |
| July 9th, 12p - 1p | Intro to Worker Safety & Health in the COVID-19 Era (1.0 MCLE) | An overview of occupational safety and health (OSH) fundamentals with a focus on hazards related to COVID-19. |
| July 16th, 12p - 1p | Legal Advocacy for Safety & Health Part 1 | Spotting OSH issues and conducting a worker-centered intake during COVID. We will offer tools such as body and hazard mapping |
| July 23rd, 12p - 1p | Legal Advocacy for Safety & Health Part 2 | Strategizing with workers and engaging state agencies. Includes an overview of key standards and how to write and file a complaint with Cal/OSHA. |
| July 30th, 12p - 1p | Must-Know Worker Safety & Health Standards Related to COVID-19 | Learn about the OSH standards that apply to protecting workers from COVID hazards, like the Aerosol Transmissible Diseases and IIPP Standards. |
| August 6th, 12p - 1p | California Summer: Heat, Smoke, and Workers' Rights | Get ready for summer hazards by learning about workplace rights related to heat and wildfire smoke exposure. |
| August 13th, 12p - 1p | Disability Rights, Workers' Compensation & COVID-19 | Learn how accessibility, reasonable accommodation, and workers' compensation are impacted by COVID-19. With Alexis Alvarez (Legal Aid at Work) and Cheryl Wallach (Ford & Wallach). |
| August 20th, 12p - 1p | Rights & Recourse for Workers During COVID | Unemployment insurance, Paid Sick Leave, the Right to Refuse, and Retaliation protections. With Katie Wutchiett (Legal Aid at Work), Daniela Urban (Center for Workers' Rights), and Ruth Silver-Taube (Alexander Community Law Center). |