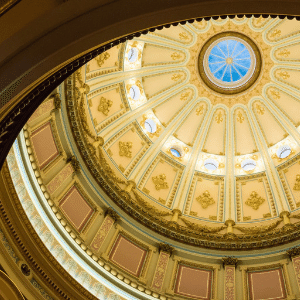 Health and Safety Standards
Hotel housekeeper Musculoskeletal Injury and Illness Prevention
Worksafe, in solidarity with UNITE HERE, its members, and all non-unionized hotel housekeepers, has been working to push the Musculoskeletal Injury and Illness Prevention Standard. We are optimistic DOSH will propose a standard that includes specialized training for hotel housekeeping employees and supervisors, an increased role for employee representatives, protocols and procedures for early identification of musculoskeletal injury, and record keeping. We have been generally encouraged by the work of the Standards Board, DOSH staff, and the advisory committee so far. Unfortunately, at the last Standards Board meeting, DOSH moved back its estimate for proposing language for this standard from the end of October by "three or four" months.
Workplace Violence Standard for Health Care Workers
Worksafe is pleased to announce that OSHSB voted to adopt the standard on Workplace Violence Prevention for Health Care Workers at its Oct. 20, 2016 meeting. Worksafe has stood in solidarity with SEIU 1212RN and the California Nurses Association's campaign to create the nation's very first workplace violence standard.
We applaud the bravery of all the health care workers who shared their personal stories of workplace violence during this regulatory process. We also recognize the individual workers lost due to workplace violence. We are encouraged a new standard that will help to prevent future tragedies.
Silica Standard
Worksafe submitted written comments and appeared before the Standards Board to testify in support of adoption of the Obama Administration's respirable silica rule against overwhelming opposition from the construction industry. The Board voted to adopt the federal standard for both general industry and the construction sector, but also moved to convene an advisory committee that would consider modifications to the federal construction standard. The construction industry would like to expand the types of work processes that are exempted from a requirement to monitor exposure levels. We understand an advisory committee meeting has been tentatively set for December 14.
Lead Standard
The much-needed update to California's Lead Standard has not yet been submitted by DOSH to the Standards Board for consideration. The anticipated draft amendments to the current Lead Standard will hopefully update the standard, which is currently based upon lead toxicity information that is over 30 years old. Current medical information demonstrates harmful effects of chronic and low-level exposures to lead in adults – at levels well below those currently allowed by the standards. The Advisory Committee for the Lead Standards has been meeting since 2011, with a renewed effort in 2015 to seek advice on the revised discussion drafts of section 1532.1 for Lead in Construction and section 5198 for Lead in General Industry. Worksafe actively participated in the Advisory Committee meetings and is continuing to work with allies to move the process forward.
Repeat Violation Standard
The Department of Industrial Relations closed its final comment period for the proposed revisions to the state's repeat violation citation classification standard in August of 2016. The standard mandates substantially higher penalties for employers who have violated multiple health and safety regulations over time. Worksafe participated in the Advisory Committee that was established for this rule in February of 2014, and has submitted comments throughout the rule-making process. The California repeat violation rule was developed to bring California in closer alignment with Federal standards after Federal OSHA criticized the state's low repeat citation issuance rate in 2010. The final rule expands the repeat violation rule for employers that are cited for "substantially similar" violations within the state of California. The final rule was filed with the Office of Administrative Law on September 20, 2016 and is slated to become effective on January 1, 2017.
Legislation
Worksafe-Supported Bills
SB 1167 (Mendoza) (Indoor Heat) requires the Cal/OSHA Standards Board (OSHSB) to issue a standard to protect indoor workers from the hazards of heat exposure by 2019. The Governor signed the bill on September 29.
Workers safety and health advocates have been pushing for a standard on indoor heat for years. This most recent effort arose from a hard fought Cal/OSHA appeals board case, in which Worksafe played a pivotal role in collaborating with the Alexander Community Law Center and the Warehouse Worker Resource Center. The case began in 2011 when Domingo Blancas, an employee of a National Distribution Centers, Inc. (NDC) and Tri-State Staffing, Inc. (Tri-State) in the Inland Empire, suffered a heat related injury while working in NDI and Tri-State's warehouse. When he reported his injury to both his supervisors at NDC and Tri-State, neither did anything to assist him. He was ultimately hospitalized for his injury. The failure of the employers to recognize, understand, train, and have a process to address Mr. Blanca's injury was a direct result of the lack of an indoor heat standard and law.
Congratulations to the California Labor Federation, the Warehouse Worker Resource Center, the ILWU, and the many others who championed the importance of indoor heat protections for workers in California.
AB 1978 (Gonzalez) (Workplace Sexual Assault and Violence in Janitorial Sector) addresses the gaps in our state regulatory scheme that are leaving too many janitorial workers vulnerable to sexual violence and other violations of their basic rights in the workplace. The law requires all janitorial contractors in the state to register with the Labor Commissioner. It also mandates training on sexual harassment and sexual violence for all supervisors and employees, and provides avenues to enforce these provisions. The successful passage of this law is due in large part to the many janitorial women who had the courage to speak out about their own experiences of workplace sexual assault and violence.
We applaud the many women who came forward to shed light on these injustices perpetrated against janitorial workers, and recognize the hard work and efforts of SEIU-USWW and the many others who supported this bill.
SB 1015 (Leyva) (Domestic Worker Bill of Rights) continues the success of AB 241 (2013), which granted overtime protections to privately employed domestic workers. Governor Brown's signature on this bill removes the sunset provision and makes the law's provisions permanent.
In California, there are over 300,000 housekeepers, nannies and caregivers for seniors and people with disabilities that care for the health and well-being of many California families and homes. Domestic workers are primarily immigrant women who work to support their own families as primary breadwinners.
Worksafe is proud to support the California Domestic Workers Coalition and the many other allies who worked to get this extremely important law passed.
Other important pieces of legislation…
Congrats to The California Healthy Nail Salon Collaborative, who along with nail salon, organizational members and partners, worked to successfully pass AB 2125 (Chiu), AB 2025 (Gonzalez), and AB 2437 (Ting). These bills protect the lives of nail, barber, hair and other beauty professionals, as well as the owners and patrons.
AB 2125 (Chiu) helps spread Healthy Nail Salon Recognition Programs across California. More nail salons will be supported in using less toxic products and improving ventilation. This will be achieved through the creation of a list of best practices to minimize exposure, such as recommended personal protective equipment, engineering controls, and prohibiting the use of certain nail polishes harmful to workers, consumers, and owners' health. Co-sponsors: California Healthy Nail Salon Collaborative and Asian Health Services (AHS).
AB 2025 (Gonzalez) ensures information on basic labor law is provided to all Board of Barbering and Cosmetology (BBC) licensees (individuals and establishment) through the BBC application and renewal processes, and in curriculum. All materials from the BBC will be available in Vietnamese, Spanish, and Korean. Sponsor: California Healthy Nail Salon Collaborative
AB 2437 (Ting) requires the development of signage by the California Labor Commissioner that describes labor law -- including those laws that are especially relevant to nail, hair, and barbering professionals and establishments licensed by the BBC. The agency will provide materials in English, Vietnamese, Korean, and Spanish. Co-sponsors: Asian Americans Advancing Justice - California, Community Health for Asian Americans.
AB1066 (Gonzalez) raises overtime wages for agricultural workers incrementally over four years, beginning in 2019. Agricultural workers are currently exempt from federal overtime protections. This historic and important change will ultimately result in agricultural workers receiving all their wages for hours worked by requiring employers to pay time-and-a-half for more than eight hours in a day or 40 hours in a week.
SB 1160 (Mendoza) reduces most utilization review in the first 30 days following a work-related injury. It also mandates electronic reporting of utilization review data by claims administrators to the Division of Workers' Compensation. This will enable the division to monitor claim processes and address problems and reduce the amount of fraud and abuse by medical providers.
AB 1244 (Daly) requires the Division of Workers' Compensation Administrative Director to suspend any medical provider, physician, or practitioner from participating in the workers' compensation system when convicted of fraud.