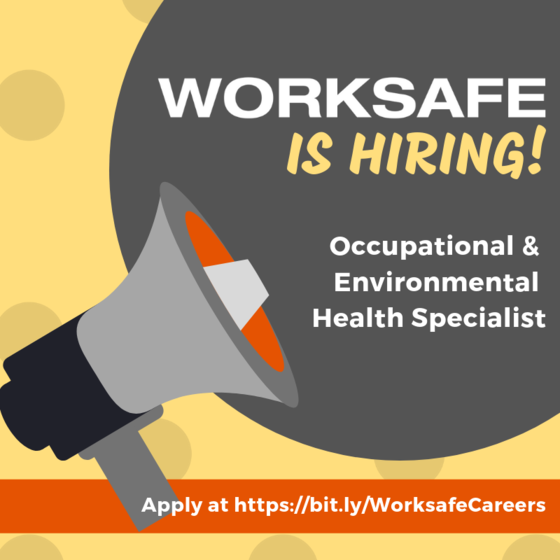 We are excited to announce that Worksafe is seeking an Occupational & Environmental Health Specialist to support our mission to advance safety, health, and justice for low-income and immigrant workers throughout California.
The Occupational & Environmental Health Specialist will contribute scientific and technical expertise to Worksafe's policy advocacy and trainings. The successful candidate will also spearhead our efforts to protect workers from chemical hazards and toxic substances.
Check out the full job posting, and please help us spread the word about this unique opportunity! While this position will remain open until filled, applications submitted by December 12, 2018 will receive priority consideration.