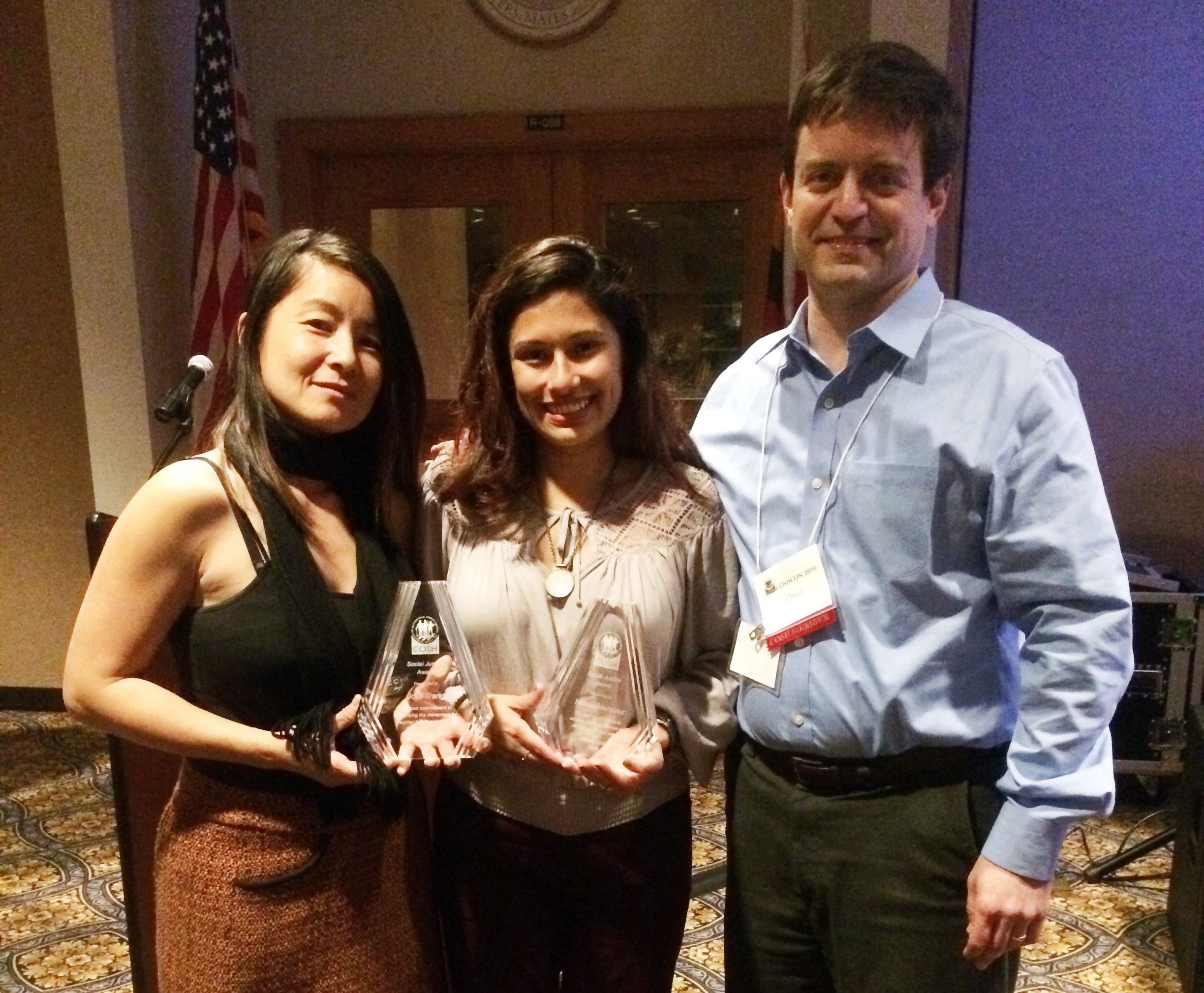 Worksafe Managing Attorney Jora Trang and Staff Attorney Nicole Marquez had the honor of receiving the COSH Social Justice Award at the National Conference for Worker Safety and Health Awards Banquet on Wednesday, December 7. Jora and Nicole were recognized for their hard work and commitment to promoting diversity and social justice within the COSH movement.
For many of us, we are sobered by the reality of the coming year's challenges to worker protections and attacks on immigrant, LGBT, and communities of color. While it is important to recognize these obstacles, it is equally important to recognize our accomplishments. The passion and dedication that won our past accomplishments fuel and reaffirm our commitment to worker power and social justice.
Jora and Nicole have used this passion to work tirelessly in approaching their work with a critical lens toward race, color, gender, language, and literacy. They tap into the core strengths of peoples' passion and movements to build strategic, compelling partnerships for change. Jora and Nicoles' work exemplifies this belief by fostering connections, partnerships and collaborations between people as well as organizations as a vehicle for progressive change.
Worksafe is the only legal services support center in California focusing on health and safety. As our legal team, Jora and Nicole provide technical assistance on health and safety-related legal issues to many legal aid attorneys throughout California, and critical support to worker centers and unions on health and safety issues. Our attorney team leads dozens of dynamic trainings, many of which are in Spanish, for legal advocates and worker leaders on health and safety, retaliation and immigrant rights. Jora and Nicole are also involved in coalitions with worker centers, unions, community based organizations, and other worker advocacy groups who successfully pass progressive worker policy reform.
In true participatory fashion, Jora and Nicole accepted this award with an engaging, unique, and humorous skit and dance. They remind each of us the importance of building solidarity, diversity, and pushing – and having fun while doing so!