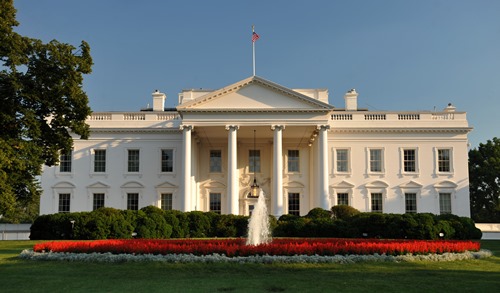 I'm not going to play political scientist and give you my analysis of the election, as tempting as that might be. Nor am I going to write about what I think this election and its outcome are doing to this country. There are people far more eloquent, and who face potential consequences much more personally than I do, and I encourage you to give your attention to those voices.
What I want to write about is what a Trump Administration could mean for the health and safety of workers. The Obama Administration deserves tremendous credit for new worker protections such as the silica and black lung standards, its emphasis on protecting workers who blow the whistle on workplace hazards, and the enhanced use of enforcement powers against chronic violators. While we benefit from some degree of isolation from federal policy because California has a state occupational safety and health plan, federal rollbacks of health and safety protection policies and resources would still significantly impact California workers.
Budget Cuts Could Leave Workers in the Cold
One of the simplest and most damaging ways for the new Administration to make an impact on safety and health is through the budgeting process. The majorities of both houses and the President-Elect believe regulations like worker protections are the primary obstacle to greater economic growth. Despite being chronically underfunded to carry out its mandate already, we can expect this philosophy to lead to efforts to diminish OSHA by strangling it of funding. These efforts could come sooner rather than later, especially if the current Congress is unable to reach some form of a budget agreement this session and leaves it to the next Congress and President to finalize a budget.
For those of us in California, budget cuts would be the most significant impact on safety and health of a Trump Administration. Most vulnerable will be the roughly $11 million used to fund Susan B. Harwood Training Grants. These grants, which fund critical training for low-wage, immigrant, high-hazard and other vulnerable workers, are the type of expenditures that gets lopped off during budget-cutting exercises. Why? To put it plainly, it is easier for an agency head to cut other people's money than to cut money for programs he or she is directly responsible for running. The association of Harwood funding with unions and immigrant populations may make it an even greater target.
Worksafe receives some funding as a sub-grantee of national Harwood grants, and there are a number of California organizations that receive direct grants from the program. California recipients include the occupational health and safety programs at Berkeley and UCLA, the California Building and Construction Trades Council, the National Day Laborer Organizing Network, California Rural Legal Assistance, the Port of San Diego Ship Repair Association, the Garment Worker Center, Asian Health Services, and Asian Immigrant Women Advocates. Many of these groups are longtime partners of ours who do critical work in service of California workers, especially the most vulnerable. A cut in the program would mean losses of services and advocacy for thousands of the workers already least likely to be protected by labor law.
It is up to health and safety advocates and grantees to start building the case now for why these grants are so important, and preparing to mobilize to preserve them. Health and safety training should be a bipartisan issue, and there are grantees throughout the country in both "red" and "blue" states. The President-Elect is promising millions of good jobs, and it is up to us to remind policymakers that a good job means a safe job.
Fighting the Cuts
Another area vulnerable to budget cuts is funding for state plans. California receives a third of the roughly $100 million of OSHA's budget that goes to the states, and could lose millions from OSHA budget cuts. Again, in any federal bureaucracy, there is a bias in favor of cutting grants because they are not as disruptive as cuts to an agency's operating budget, unless – and this is an important caveat – unless those grants are important politically.
I was involved in developing the budget for the Mine Safety and Health Administration during most of the Obama Administration, and was always impressed by the effectiveness of the Interstate Mining Compact Commission, the association representing states with mine safety and health programs, in protecting state grant money. They engaged frequently with the agency and with Congress to develop relationships that helped them make the case for preserving funding for state programs during sequestration, when MSHA was compelled to look for budget cuts. The Occupational Safety and Health State Plan Association could be a much stronger advocate for state plan funding, and California should be a leader in that effort. Granted, the politics are different for OSHA than for MSHA, but that shouldn't deter state plans from strengthening their capacity to preserve funding levels that have been stagnant for years.
Nationally, the change in administrations is likely to have a much more profound impact on worker health and safety than in California. Funding cuts would cripple OSHA's ability to engage in new rulemaking. Funding cuts would force a reprioritization of agency resources. If the priorities of prior "business-friendly" administrations are any guide, that will mean cuts to enforcement and a shift towards compliance assistance.
No Steps Forward, Two Steps Back
It remains to be seen how President-Elect Trump will carry out his promises of deregulation, or how it would affect OSHA. However, it is fair to say we can expect rules targeted by the business community as "unduly burdensome" to be subject to rollback. Fortunately, as my friend Jordan Barab at OSHA recently noted, the wheels of government grind slowly both forwards and backwards. To deregulate at the pace Trump has promised will probably require legislative action, and even then it is unclear how to retroactively invalidate regulations on a wholesale basis. The most likely attempt will be through the budget process (do you see a theme?), with riders that prohibit the use of funds to enforce certain regulations.
One "nuclear option" (and yes, it seems reasonable to suggest there are multiple "nuclear options," given the uncertain circumstances) which Congress may push for is much greater Congressional intervention in the regulatory process, such as a resurrection of the "Regulations from the Executive in Need of Scrutiny," or REINS Act. The REINS Act is a 2015 bill that would require a Joint Resolution from Congress to enact any rule with an economic impact of $100 million or more, as well as additional new reporting and financial reviews of all rules. The effect, besides completely politicizing the regulatory process, would be to create a bottleneck that will serve as a Congressional pocket veto of all significant regulations.
All of us in the health and safety community, both in and out of government, need to be proactive in preserving the capacity of federal OSHA and Cal/OSHA to protect workers. We need to be engaging with allies across the country and strategizing about how to protect our capacity to help workers under the New Administration. For those of you attending the National Conference on Worker Safety and Health in Baltimore next month, I look forward to sharing ideas about how we can mobilize together to do just that.