Doug Parker, JD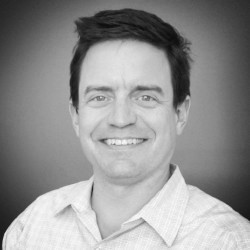 Executive Director
University of Virginia School of Law (JD, 1997); James Madison University (BA, 1991)
Doug has spent nearly twenty years representing the interests of workers and their families. Before coming to Worksafe, he served as Deputy Assistant Secretary of Labor for Policy at the Mine Safety and Health Administration (MSHA), where he worked on a broad range of issues, including enforcement programs, whistleblower policies, Congressional and public affairs, rulemaking, and agency management. He was also deeply involved in the agency's response to the April 2010 Massey Energy/Upper Big Branch mine disaster.
Before working at MSHA, he was a labor attorney, first with the United Mine Workers of America, then in private practice representing international and local unions in a variety of industries, including mining, transportation, hospitality, health care, manufacturing, and construction. Before becoming an attorney, Doug worked at the Democratic National Committee and for the late Senator Paul Wellstone.
---
Jora Trang, JD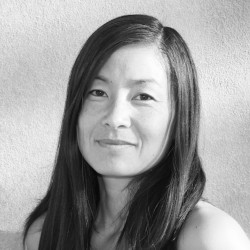 Managing Attorney
UC Berkeley School of Law (JD, 2001); University of California, San Diego (BA, 1994)
Jora is an attorney specializing in employment/labor law and has worked for over 20 years to advance social justice issues affecting marginalized populations. From 1991 to 1996, she worked alongside students and organizers to assist and organize workers in Maquiladora factories, created the first Asian American women's feminist conference and UCSD's first women of color in activism class, and worked in coalition with students and faculty to petition for a fully funded UCSD's Women's Center.
During law school, Jora served as an Equal Justice Fund Fellow for Bay Area Legal Aid, and also clerked at the East Bay Community Law Center and the USF Street Law Program. Following law school, she worked for the law firm of Berg & Parker, LLP. From 2002 to 2005, she worked at Employment Lawyers Group with Robert Lazo, a plaintiff's side employment and labor law firm. In 2005, Jora formed her own law firm, engaging in civil rights litigation and social justice oriented advocacy work in partnership with other law firms. While in private practice, Jora served as the Program Director for the East Bay VIP Mentors, Inc., assisting youth transitioning out of the California Youth Authority (CYA) and a pro bono staff attorney for the National Center for Youth Law (NCYL).
In 2010, Jora returned to the non-profit world by joining Equal Rights Advocates (ERA) as their Senior Staff Attorney where she was a part of the litigation team for Dukes v. Walmart and Mansourian v. UC Regents. She also served as the Campaign Leader for ERA's Marginalized Women Worker Campaign.
Both before and during her legal career, Jora has shared her passion for social justice through artistic endeavors. Her experiences include touring the country as the Artistic Director of a guerrilla theatre troupe, competing on the Berkeley and Oakland slam poetry circuit while in law school, and serving as a Board Member and performer with liquidFire.
---
Nicole Marquez, JD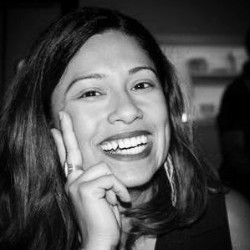 Senior Staff Attorney
University of Denver Sturm College of Law (JD, 2010); San Diego State University (BA, 2004)
Nicole was previously the 2010 - 2012 Ruth Chance Law Fellow with Equal Rights Advocates in San Francisco. Focusing primarily on ERA's marginalized women worker campaign, she assisted low-wage, monolingual Spanish-speaking Latina clients with legal issues ranging from pregnancy discrimination to wage and hour disputes.
Nicole attended the University of Denver, Sturm College of Law, where she was co-president of the Latino Law Student Association and recipient of the Colorado Supreme Court Diversity Fellowship, serving as Legal Fellow to Colorado Supreme Court Justice Martinez.  She was also a legal intern with California Rural Legal Assistance, where she participated in field monitoring to ensure grower compliance with labor laws and health and safety standards, California/Federal OSHA health and safety standards, No Child Left Behind Act, and Department of Labor regulations on H-2 A seasonal guest workers.
---
Tim Shadix, JD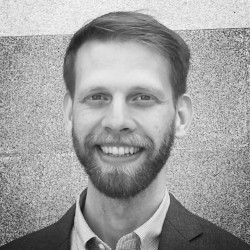 Staff Attorney
UC Berkeley School of Law (JD, 2016); Whitman College (BA, 2009)
Tim has spent his career working on advocacy, organizing, and legal efforts to advance economic and racial justice in employment, housing, immigration, and the social welfare system. He was previously in the Honors Attorney Program at the U.S. Department of Labor, Office of the Solicitor, where he advised Department agencies on policy and litigation issues related to wage laws, workers' compensation, mine safety, and employee benefits.

During law school, Tim clerked with the New Orleans Workers' Center for Racial Justice, UNITE HERE Local 11, Partnership for Working Families, National Employment Law Project, and the East Bay Community Law Center's housing practice. He also founded the Boalt Law & Organizing Collective, a student organization that provides legal support to community-based organizations building grassroots power, and he coordinated peer mentorship for Berkeley Law's First Generation Professionals student group. Before law school, Tim worked with the California Association of Food Banks and co-chaired the California Hunger Action Coalition, where he organized state legislative campaigns for economic justice and led trainings and capacity development programs to engage direct service organizations and low-income community members in the policymaking process.
---
Mara Ortenburger, MPH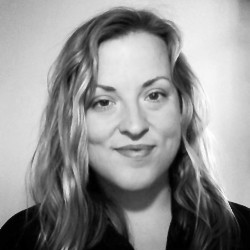 Director of Communications & Research
University of California, Los Angeles (MPH, 2016); University of California, Santa Cruz (BA, 2007)
Mara is a public health researcher and advocate whose work focuses on the intersection of health and labor. Her interest in occupational health developed during her years in the grocery industry – first as a grocery worker and later as a human resources rep managing workers' compensation claims. As a graduate student at the UCLA Fielding School of Public Health, Mara studied occupational health inequities, completed fieldwork with the Occupational Health Internship Program (OHIP), and worked as a Research Assistant with the UCLA Labor Occupational Safety and Health Program (LOSH). 

Mara is inspired by critical public health perspectives that centralize the social and economic determinants of health. She is committed to research justice paradigms and has more than six years of experience carrying out participatory and action-oriented research. She honed these skills while working with DataCenter, Research Action Design, and Human Impact Partners – collaborating with labor unions, worker centers, and community-based organizations including the Los Angeles Black Worker Center, the National Domestic Workers Alliance, and Justice for Families. Mara's background in journalism and experience in independent media collectives informs her approach to communications.
---
Thais Forneret, MA
Associate Director of Development & Operations
California State University, Sacramento (MA, 2018); University of California, Berkeley (BA, 2015)
Thais has been involved in several social justice causes for many years: urban poverty and homelessness, food deserts, and child poverty. She is currently part of a homeless resources center, a community garden, and a children's ministry. Through this labor of love, Thais has assisted unhoused individuals to obtain resources and nutritional foods, and secured school supplies for children in her community. 
Workers spend a great deal of time at their places of employment and Thais believes that that time spent should not be detrimental to the employees' health and life chances. Thais fundamentally believes in the humanity of all workers, regardless of hierarchical structures. As such, she has advocated for equal pay for equal work, safety at the workplace, and has implemented anti-harassment and grievance processes so that workers feel safe in their work environments.
---
Maggie Robbins, MPH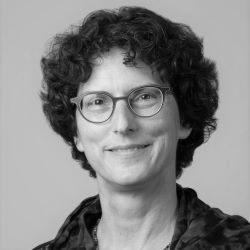 Occupational & Environmental Health Specialist
Boston University, Boston, MA (MPH, 1988); Arizona State University, Tempe, AZ (MS, 1982)
Maggie has 30 years of experience in occupational safety and health, primarily for or with unions, including the Service Employees International Union, the California Labor Federation, and the Coalition of Kaiser Permanente Unions. She has worked as an advocate, educator, and curriculum developer with unions and allied NGOs. A common thread of her work is to assure workers' voices shape the Workplace Safety program in their workplaces, and in creating and implementing public policy related to this.
Maggie wrote a book entitled A Workers' Guide to Health and Safety. She has worked as a research coordinator for the University of California at San Francisco, Ergonomics Program. She also has experience as a union member, officer, and board member.