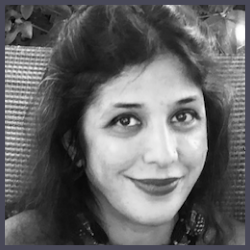 We are thrilled to announce that Purva Grover has joined the Worksafe Board of Directors. Purva most recently was a Senior Occupational Health Specialist at UNITE HERE! International Union's Worker Safety and Health Program. She headed up the union's training program for hotel housekeepers and union representatives on the new Cal/OSHA standard designed to prevent musculoskeletal injuries in hotel housekeeping. Purva brings many years of experience in worker education programs in a union setting, including providing occupational health and safety training to homecare, long-term care, and hospital workers. 
 
Why are you passionate about worker health & safety? 
A: I firmly believe that it is a person's right to not get injured or sick while earning their livelihood. Some types of work are considered "less dangerous" than others and as result are overlooked in health and safety considerations. That is why I think it important to not only educate workers on health and safety but also their respective employers and even the public. 
 
What made you want to join the Worksafe Board?
A: I joined the Worksafe Board because I think it is a privilege to be able work alongside other health and safety professionals in the advocacy of Occupational Safety and in the pursuit of justice for workers that have fallen sick or have been injured on the job, or have been retaliated against for advocating for themselves. As a Board member I hope to contribute in putting a spotlight on all the great work Worksafe does! 
 
What do you think is the most pressing issue facing workers in 2020?
A: The COVID-19 issue is at the forefront as it affects all workers but especially essential workers. Though clear solutions and protections are expected to be the consensus, upon closer examination they are not. This is going to be a long-term issue for which the fight has just begun.